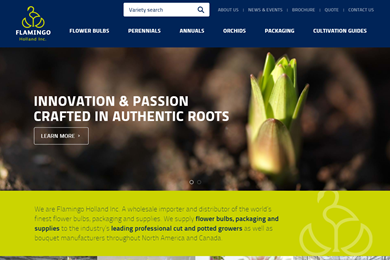 New 2018 website launch!
Flamingo Holland Inc. is excited to announce the launch of our new corporate website. Our new website has a responsive design making it mobile-friendly on any of your phone and tablet devices. This will allow users to access our site conveniently on any of your mobile devices as well as your computer.
On the new site, you will find more information about our product offerings and varieties. You will also have access to our online brochures and cultivation guides. Check out our news & events for posts about company, event, and industry information.