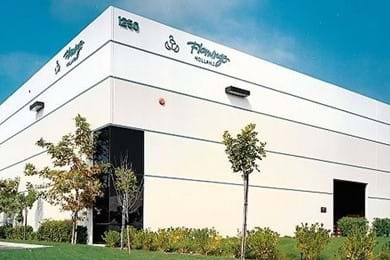 About us
Flamingo Holland Inc. is wholesale importer and distributor of the world's finest flower bulbs, packaging and supplies. We supply flower bulbs, packaging and supplies to the industry's leading professional cut and potted growers as well as bouquet manufacturers throughout North America.
Flamingo Holland was established in the United States in 1984, serving growers in all 50 states with offices located in California, New Jersey as well as Canada. We are well known among professional flower growers as innovators of the latest flower bulb varieties, attributed to our strong ties with breeders in Holland, Israel, Chile, and France. As one of the leading bulb companies in the U.S. we consistently introduce new products that will help you compete in the marketplace.
At Flamingo Holland, we take just as much pride in our packaging selection as our bulbs. We customize designs tailored to your business and product lines, and our large inventory across three locations in North America allows us to deliver packaging to you most efficiently.
Flamingo Holland is a subsidiary of the Van den Bos Group located in The Netherlands.
DISTRIBUTION FACILITY IN EDISON, NEW JERSEY
In January of 2007, Flamingo Holland established a facility in the East Coast in Edison, New Jersey, to serve the nursery and greenhouse industry. It is close to the harbor, airports and major highways for quick distribution. Our New Jersey distribution facility has a modern cooling and freezing facility to insure the quality of the product. We can handle a temperature range between 28°F and 86°F which is computer controlled. The capacity of the coolers is over 15,000 cases at any given time.
Our experienced personnel and superior facilities give us the flexibility to ship one crate of bulbs or a full pallet to your door for a competitive price. Shipments from Holland enter our warehouse on a weekly basis allowing us to enjoy a high rate of customer satisfaction. We also provide our customers with a full range of horticultural supplies for all your growing and packaging needs. With access to Holland's leading supply companies, we are able to fill nearly all our customers' needs.
East Coast Distribution Facility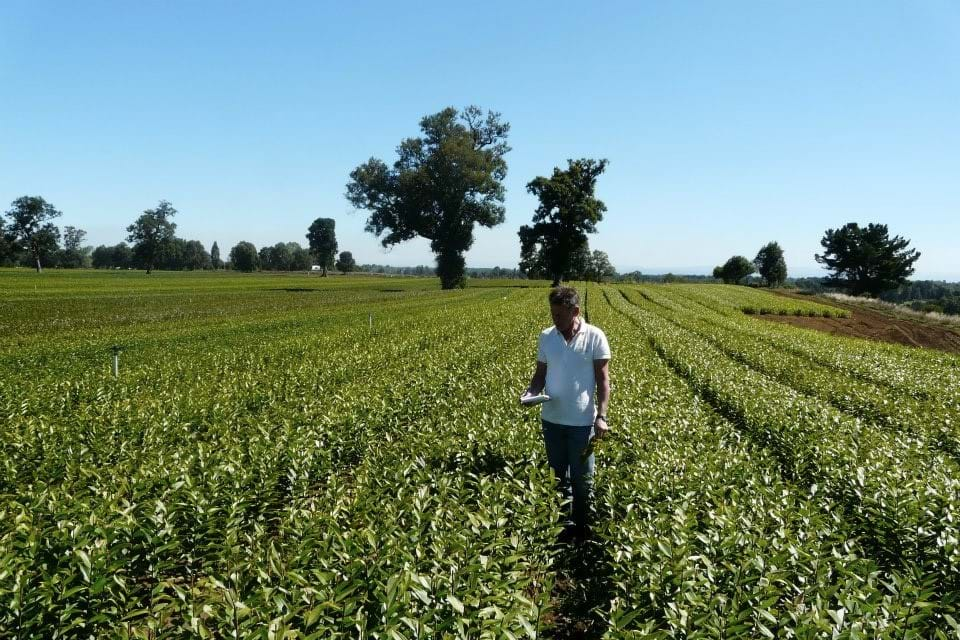 FLAMINGO HOLLAND CANADA
As part of the Van den Bos group, Flamingo Holland Inc. was established in 1988 and began supplying the Canadian horticultural industry with lily bulbs. In past years Flamingo reacted to the growing demands of the industry and expanded their inventory and product lines to include floral packaging and supplies as well as various bulbs and tubers such as Calla Lily, Amaryllis, Peonies, and Dahlia suitable for cut flower and potted production. Beautifully fragrant Freesias have also been part of the Flamingo Collection for many years.
Today, Flamingo Holland has once again adapted and reacted to the growing demands of the industry. With a heavy focus on quality, design and marketing we have selected a brand new collection of decorative, sleeves, sheets and organza's from Europe's most innovative packaging suppliers as well as designed an exclusive collection of bouquet sleeves for the North American market. With access to all of the latest trendsetting packaging including carry bags, wraps and accessories as well as various other bulbs and tubers we can help you grow and package your product to create unique value added offerings for your customers.
With new management and new direction Flamingo Holland has a team of dedicated and talented sales people with extensive hands on experience in growing potted and cut product, designing bouquets, as well as designing and developing packaging and programs.
We understand your business.
Flamingo Holland Inc. Canada
VAN DEN BOS FLOWERBULBS B.V.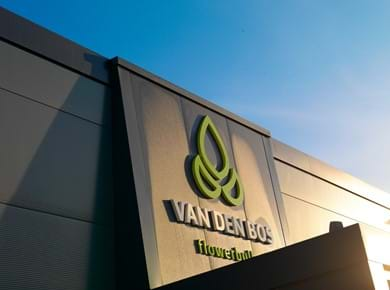 Flamingo Holland Inc. is a subsidiary of Van den Bos Flowerbulbs B.V. in The Netherlands. Van Den Bos was started in Holland in 1942 to supply flower bulbs to flower growers. In the beginning, it was primarily freesia corms that were traded to the local flower growers in the Westland area. In the 1970s, lilies became popular as a cut flower with the introduction of improved up-facing varieties that were able to grow year-round.
Van den Bos specializes in preparing and trading bulbs for professional flower growers supplying flower bulbs to professional flower growers in over 58 countries. Van den Bos plants and monitors a portion of every lot of lily bulbs received. The company's main products are Lilies, Freesias, Zantedeschia, Gladioli, Tulips, and Irises. Van den Bos has their own selection of Lilies and Freesias whose famous cultivars have proven their value in the market.
Every year over 400 million bulbs are prepared and traded at Van den Bos. Van den Bos has been an employee-owned company since 2002 which makes it unique in our industry and ensures highly motivated personnel with a strong team spirit. Currently there are subsidiaries of Van den Bos in California, Canada, New Jersey, Australia, and China.
Van Den Bos Flowerbulbs B.V.