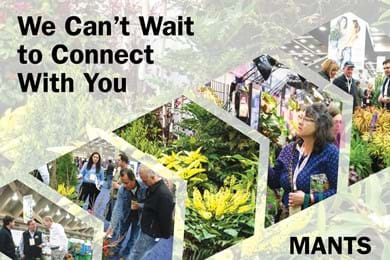 MANTS 2021, January 6th-8th
Join us at MANTS 2021, January 6th - 8th
Happy New Year from Flamingo Holland!
Please stop by Booth# 2563 at this year's MANTS January 6th - 8th, 2021 (www.mants.com)
Be sure to visit our Product review page which features Senecio Angel Wings and the Rudbeckia Sunbeckia Series which are must have perennials this season. Our team will be available for consultation and we can also schedule a follow-up call or Zoom meeting. Here's to a successful 2021!