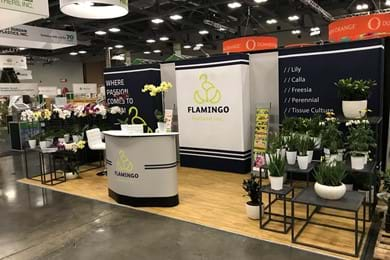 Cultivate 2017 highlights
Cultivate 2017 saw a record number of attendees- over 10,000! Over 34 countries were represented at this international event held in Columbus, Ohio in July.

Nearly 700 exhibitors participated at this event making it the largest Cultivate to date.
Flamingo Holland showcased many of their outstanding plants in a new design set including echinacea sunseeker series, calla lilies as well as orchids from Floricultura.

Networking and great conversations were had at this year's Flamingo booth.

Upcoming events for Flamingo Holland include Mants (Baltimore, MD. January 10-12) and IPM (with our parent company Van den Bos, Essen, Germany, January 23-26).