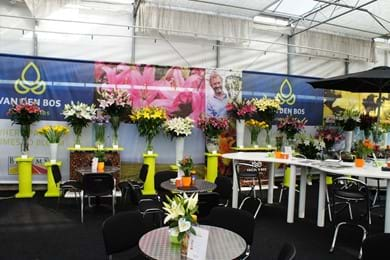 Dutch Lily Days 2018: June 5-8 - NEW LOCATION
This year will be the 7th edition of the Dutch Lily Days. Event days are June 5-8, 2018. Our parent company, Van den Bos will be exhibiting in a new location!
On display will be a wide array of Lily and Calla varieties in full color. More than 600 varieties of Lilies will be shown including the stunning line of Roselilies. These spectacular flowers have more than 20 petals and no pollen! Roselilies are suitable for both cut flower and pot production.
Please let us know if you are planning a visit so we can schedule time with a member of our North American team to guide you through the greenhouse and answers any questions. If you like, we can also make arrangements to visit local flower growers in the Westland.
NEW VENUE LOCATION at Dutch Lily Days:
Van den Bos Flowerbulbs BV
Vierschaar 15
2670 AA Naaldwijk
The Netherlands